P365 Day 11, a photo by PattiP88 on Flickr.
I didn't get this photo posted the day I took it. As with all my P365 photos, it's taken with my iPhone and played with in Camera+. Today I'm jumping in with the fun on Rebecca Cooper's website: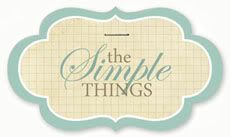 Rainbows always make me smile. This one popped up one lovely evening when we were out on the deck. We see double rainbows often, but I'm always fascinated by them.
This one was too close to us to get in much of the rainbow, but it ended up being a complete, huge arc in the sky.
Truly one of life's simple pleasures. May your Sunday be blessed.